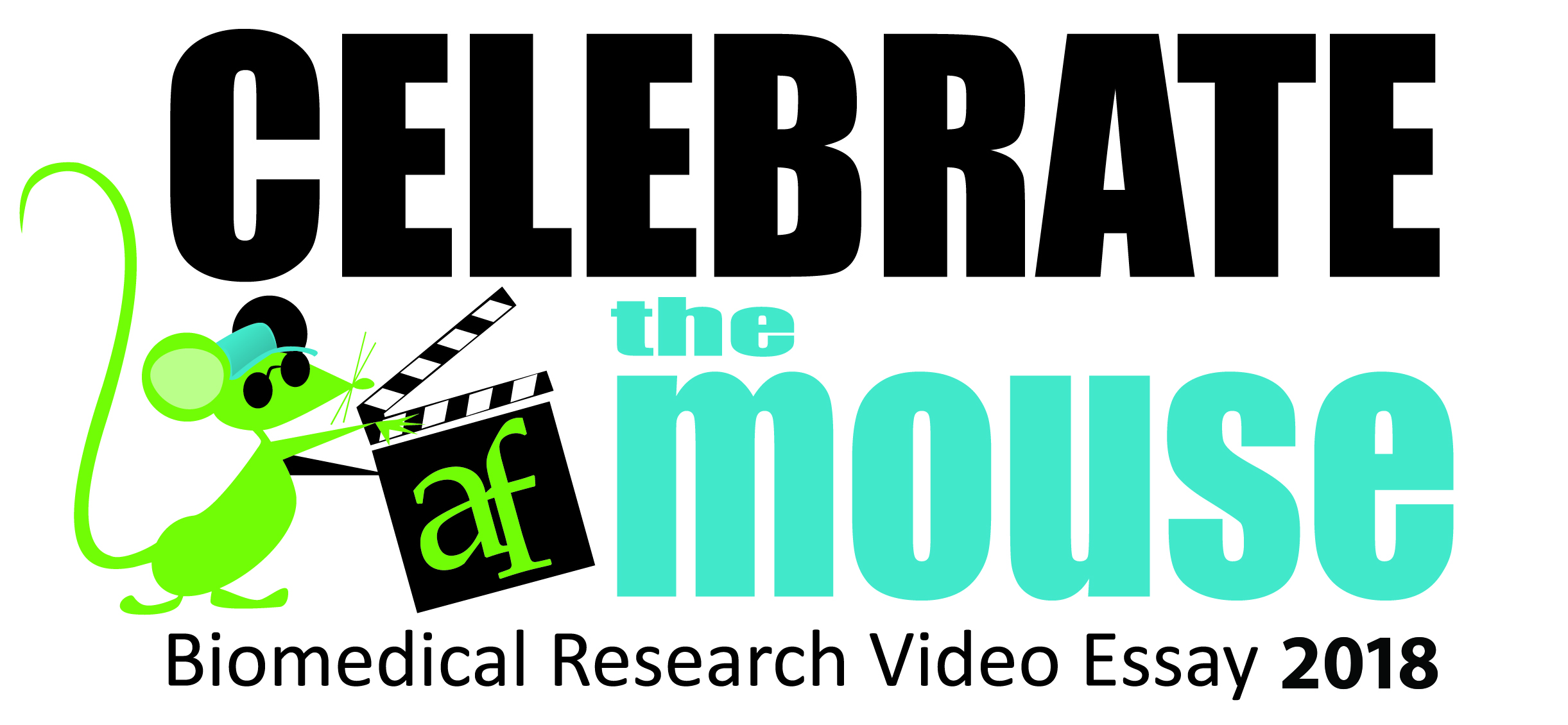 AALAS FOUNDATION'S
2018 Celebrate the Mouse Biomedical Research Video Essay Contest
How Has a Mouse Helped You – Or Someone You Know?  National Student Biomedical Research Competition
This contest asks students to develop a creative, educational and informative video essay to explain how they, a family member, friend, or pet, have benefited from medical discoveries made possible thanks to work conducted with mice in biomedical research.
Click here to enter the contest!  Click here to watch an example of what we are looking for!  For additional resources to help create your video click here!  View Official Rules & Details. 
Watch last year's first place winning video.  Click here to watch all 2017 Celebrate the Mouse Biomedical Research Video Essay contest entries.