Research Team
Biomedical research incorporates many areas of both life and physical sciences, and requires a team of people drawn from different backgrounds and specialties. Such a team might include medical doctors, veterinarians, computer scientists, engineers, animal care technicians, research technicians, and a variety of scientists working together. Depending on their area of expertise, researchers investigate many conditions from spinal cord injuries to cancer, from viruses to antibiotics, and from asthma to diabetes. They seek to cure medical conditions and diseases that affect our families and friends, our pets, wildlife, and zoo animals.     
The size of a research team varies depending on the type of investigation and the resources available. Typically, the team includes the principal investigator, co-investigators, research technicians, the laboratory animal veterinarian, and laboratory animal technicians. Also important to ensuring quality animal care and research are commercial animal suppliers, equipment manufacturers, and the Institutional Animal Care and Use Committee.   
Principal Investigator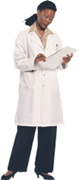 The principal investigator, or PI, is the scientist who plans and coordinates all phases of the research work. He or she develops an idea and prepares the protocol. The PI, co-investigators, and research technicians perform the experiment and interpret the data. The PI is responsible for reporting the research findings to the scientific community.  
Laboratory Animal Veterinarian
   T

he laboratory animal veterinarian commonly coordinates animal care activities and advises investigators on proper animal model selection and use. In addition, he or she is responsible for the overall maintenance of animal colony health and ensures compliance with various regulations and policies that affect experimental animals.
Co-Investigators and Research Technicians
Co-investigators and research technicians usually perform the specific research tasks required for the protocol. These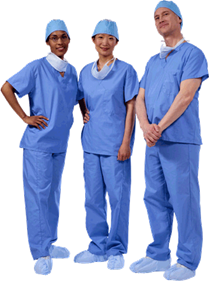 include observing the experimental animals, performing laboratory tests, and assisting with preparations. These team members also collect, organize, and analyze the data generated from the research protocol. Depending on their level of training and knowledge, animal technicians may perform some of these functions.
Laboratory Animal Technicians
Animal technicians perform many animal care functions critical to the maintenance of healthy animals. They can control undesirable variables that adversely affect experimental data, such as differences in cleaning schedules, sanitation procedures, feed and bedding, humidity, heat, light, or noise. Variations in any of these factors can contribute to physiological changes, disease, or debilitating conditions in laboratory animals. Animal technicians also make sure animals get proper medical care by alerting veterinary staff when any abnormalities are noted.
Commercial Animal Suppliers and Equipment Manufacturers

Commercial animal suppliers provide animals that meet specific research requirements. Cage and specialty equipment manufacturers and feed mills must supply products that meet or exceed minimum requirements specified by current standards, laws, and regulations. Quality research depends on the laboratory equipment and supplies as well as the animals used.
Institutional Animal Care and Use Committee
In the United States, the legal and primary moral responsibilities for good animal care rest with the institution itself. The Animal Welfare Act and Public Health Service policy require the appointment of an Institutional Animal Care and Use Committee (IACUC) at most biomedical research institutions. The IACUC, which includes a veterinarian with experience in laboratory animal medicine, scientists from within the institution who use research animals, a nonscientist, and a person not affiliated with the institution, is responsible for overseeing the institution's animal research programs.   
IACUCs review research protocols that require the use of animals to be sure the methods of animal care and use are appropriate and in compliance with federal regulations and institutional policies or established operating procedures.  They inspect animal facilities and evaluate animal care programs within the institution twice a year, and report their findings and plans for correction of deficiencies to the Instutional Official.  They serve as an information resource on animal welfare concerns for institutional personnel and the community at large.  At the institutional level, the IACUC and Institutional Official can exert the necessary controls to ensure quality animal care.  An IACUC that fails to comply with its duties can cost the institution its ability to recieve public funding for animal research.